Fellowship of the Society of Model Aeronautical Engineers (FSMAE)
May be awarded to a long-standing member who over many years has served the Association with distinction and selfless loyalty. Fellowships are awarded by vote at the Annual General meeting, based on a recommendation of Full Council.
Not more than two persons per year may be elected to Fellowship.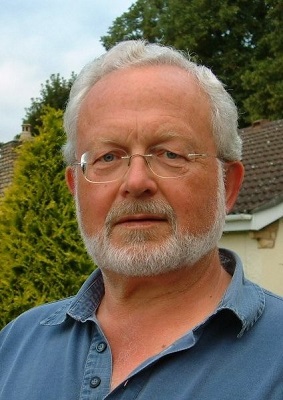 Citation - Chris Allen
Chris has been nominated for a Fellowship in recognition of his long-term continued work in support of the BMFA Scale Technical Committee Administration and FAI Scale administration, his work as an international and World Championship Scale RC judge, his unstinting work to ensure the success of the BMFA Scale RC and Scale Free Flight National Championships and, last but not least, his continued wide-reaching support of UK Scale Competition in general.
Chris has been a UK scale judge for three decades and has been a member of the BMFA Scale Technical Committee for 14 years and is currently Rules and Safety Officer. His achievements have included the creation and amendment of the current BMFA Scale Rules and the associated BMFA STC Judges Guide. He is currently in the process of creating a BMFA STC Contest Directors Guide. In addition he has been Scale Contest Director for the Power Nationals for 7 years.
Chris has represented the UK at FAI Scale Committee meetings, and has had significant influence on the current FAI Scale Rules with the FAI Scale Rules now gradually improving and coming in line with those of the UK. The latter is a significant achievement that has taken several years of dedicated lobbying. Chris has also been a member of the FAI Scale international judging team for several years.
He has carried out the above duties conscientiously with great diligence. For the most part, this has taken a considerable amount of his personal time and effort over several decades and he has contributed that effort without complaint. Whilst none of the above have been particularly visible in the wider context of the BMFA, it is because of Chris's expertise in the Scale Administration field that there have been no significant issues over the time that he has been involved.
In summary, Chris will be a very hard act to follow when he decides to finally retire from STC activities, I suspect that we would have to divide his tasks amongst several STC members as, currently, a direct replacement with similar skills is not available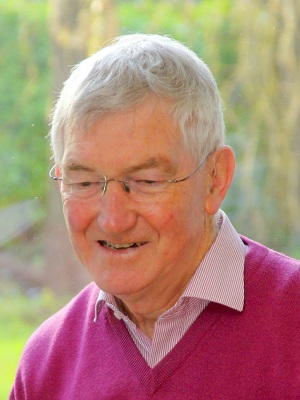 Citation - Maurice Doyle
Maurice Doyle has been actively aeromodelling since the early 50's. His main interests are Free Flight & Control Line, but he has made a recent foray into indoor RC and RC gliders. He has flown regularly across the UK, Europe and North America, and represented Ireland in the 1958 Free Flight World Championships in Austria in A2 glider.
Maurice has held many positions in the Belfast Model Flying Club. He is the current Chairman and at an early age he was the Junior Representative. He is described by members of the club as generous with his time and knowledge, but a very determined competitor.
Maurice has been, (and still is), very active in the growth of aeromodelling in Ireland, initially serving with the Model Aeronautics Club of Ireland (MACI), holding posts as both Treasurer & "Flight Lines" Editor. He was instrumental in the formation of the Northern Ireland Association of Aeromodellers (NIAA) , which in time became Area 13 of the BMFA. This was over 25 years ago and since then Maurice has been a permanent fixture on the Area Committee, initially as Secretary, but for the last 10 years as the Area Chairman.
He regularly takes the initiative on moving aeromodelling to the forefront. When the Northern Ireland councils were being reorganised into super councils, Maurice wrote to all the new Chief Executives outlining what the NIAA did and what facilities aeromodelling could use if possible. He has also actively sought out invites to relevant events in Northern Ireland eg Sentinus STEM Fair. We attend every year with a static display and flight simulator. We use this to show model flying to the younger generation, and hopefully encourage some teachers to consider aerodynamics/model flying as part of their curriculum.
With Maurice leading the NIAA Area committee, we continue to push aeromodelling in Northern Ireland. He has given freely of his time and enthusiasm for over five decades and for this reason the Committee of the NIAA, (BMFA Area 13), would fully endorse Maurice Doyle being made a Fellow of the BMFA/SMAE